About foster parenting
Foster parents change lives—both the children's and their own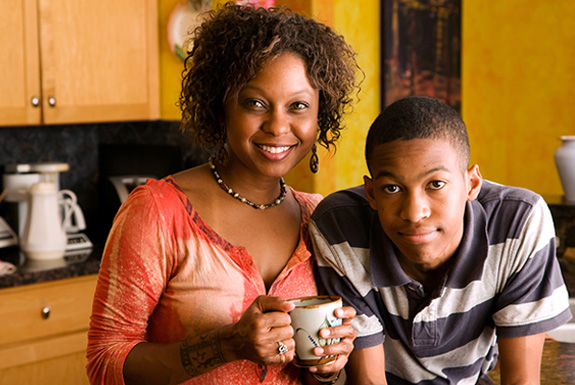 Every year, a quarter of a million children come into foster care in this country. Many of them will be placed in group homes or other group residential settings because there are simply not enough foster families to care for all of the children.
Foster parents play a critical role in helping children heal. They show children stability and teach them life lessons that last a lifetime—and potentially affect future generations.
In the past, the foster parent's role was often seen as a temporary one. And it remains true that approximately half of children who enter foster care are reunified with their birth parents. Foster parents are frequently asked to support these efforts—including facilitating visitations and attending court appearances—and must always be prepared to accept the loss of a child who returns to birth parents or is placed with another relative when that is found to be in his or her best interest.
But today members of the child welfare community are increasingly viewing fostering as an important step toward adoption. Many of the children who are not reunified with their birth families are adopted by their foster parents. And even when children are able to return to their home or are adopted by another family, foster families often maintain contact with the children.
Being a successful foster parent
Like any parents, foster parents will undoubtedly encounter situations and challenges that they do not feel equipped to handle. Being a successful foster parent requires flexibility and a willingness to learn and develop new skills along the way.
Foster parents receive training before they welcome children into their home and support from social workers and other professionals throughout the process. Foster parents often also have access to respite care programs and find support through local organizations, such as churches, and online support groups.
Read more about support available to foster parents.
Types of foster parenting
In many cases, foster parents are the primary, full-time parents temporarily—for as long as the children reside with them. The amount of time foster parents spend, and the training they receive, varies according to the type of care they are providing.
Other types of foster parenting include:
Respite care. Every parent needs a break. Respite care providers step in to give foster parents needed time off—from a few hours to a weekend or more—usually on a regularly scheduled basis.
Emergency or urgent care. Foster parents agree to be on call and to accept short term placements as the need arises, including at night and on the weekends.
Kinship care. Grandparents, aunts and uncles, and other family members who agree to care for children are called "kinship" caregivers. Kinship care can be an informal or legal arrangement. Kinship Caregivers and the Child Welfare System (575 KB PDF), from Child Welfare Information Gateway, provides information about both arrangements.
Therapeutic or treatment foster care. Children and youth who have a higher degree of social, behavioral, and mental health needs and receive more intensive services are cared for by therapeutic foster parents. These caregivers receive additional special training and support to be part of the care team responding to the needs of children in their home.
Foster-to-adopt care. Many families foster with the intention of adopting, a practice that an increasing number of states are encouraging. Fostering to adopt has many benefits, including reducing the number of placements a child experiences and allowing a family to bond. This is sometimes referred to as "dual licensing."
To find more information, families should contact foster care providers in their state or visit the Child Welfare Information Gateway website.
Things to do next: