Resources for people with disabilities
People with disabilities can foster or adopt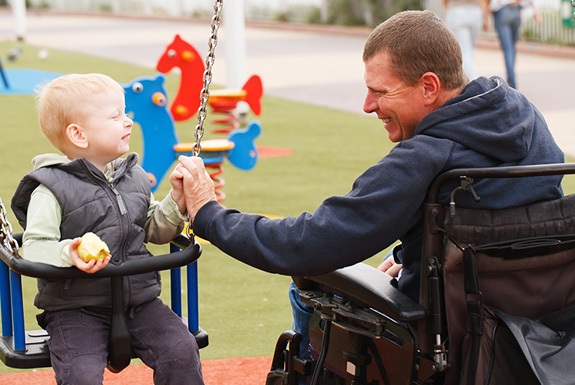 We know that people with disabilities can parent: 6.2 percent of all parents with children under the age of 18 have some sort of disability.
We also know that many parents with disabilities feel discriminated against when undertaking the adoption process.
There are no simple solutions to eradicating age-old biases or to eliminating the barriers that may arise as child welfare workers undergo their very important work of assessing a potential parent's ability to care for a child. But there are an increasing number of online resources and organizations that provide support and information to parents and potential parents with disabilities.
Documenting the challenges: ADA Rocking the Cradle report
Parents with disabilities are more likely to lose custody of their children after divorce, have more difficulty in accessing reproductive health care, and face significant barriers to adopting children.
The National Council on Disabilities has documented societal biases and systems barriers that affect parents in a report called Rocking the Cradle.
Resources
The following websites and report offers information for parents and potential parents with disabilities:
From AdoptUSKids:
Talk with an AdoptUSKids adoption and foster care specialist by calling 888-200-4005 or emailing info@adoptuskids.org, or use our online chat feature when available.