Support for parents who adopt from foster care
Subsidies, services, and training are available to help parents and children throughout the adoption process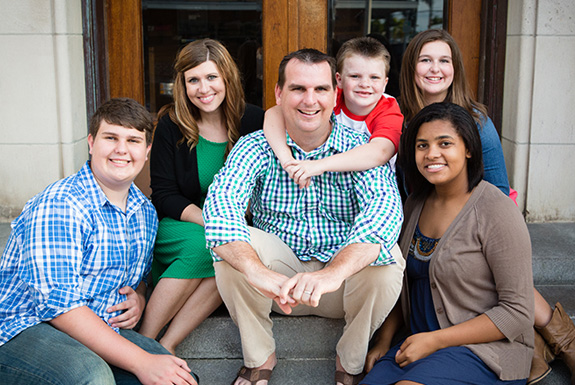 Families who have adopted children from foster care often tell us that one key to success is accessing financial and medical assistance and services that support parents, children, and youth. We have compiled listings of many resources below. You can also find state-specific information about post-adoption services and a list of training resources on the website of the Child Welfare Information Gateway and in the state information pages of our website.
On this page:
Obtaining financial assistance
The federal adoption tax credit, state adoption tax credits where available, and adoption subsidies minimize the cost of adoption from foster care.
Adoption tax credits
The federal adoption tax credit allows adoptive parents of children in foster care to claim adoption expenses from their federal taxes—such as necessary adoption fees, court costs, attorney fees, traveling expenses (including meals and lodging while away from home)—or receive a full credit (which varies by year) without itemizing when adopting a child who qualifies as having "special needs."
If you adopt a child or teen photolisted on AdoptUSKids, you will be eligible for the federal adoption tax credit.
Please note that the adoption tax credit is not a refundable credit. Taxpayers can only receive the credit if they have federal income tax liability. Find out more:
Many states also offer tax credits for adoptive families.
Adoption subsidies and financial assistance
States provide varying levels of financial assistance when adopting a child from foster care. Find out more about financial assistance that might be available to you by making use of Child Welfare Information Gateway resources below:
Meeting medical and mental health needs
States provide varying levels of assistance to adoptive parents to help cover the costs for both medical and mental health services for a child adopted through foster care. Child Welfare Information Gateway offers a searchable list of adoption assistance by state.
Professionals will find information about developing family support programs in our guide, Support Matters: Lessons from the Field on Services for Adoptive, Foster, and Kinship Care Families.
Accessing educational assistance
There is a wealth of resources available to adoptive parents to help you meet the educational needs of your child, particularly for sending them to college.
Child Welfare Information Gateway has a great list of educational assistance programs and a searchable database of adoption assistance and medical assistance by state.
Addressing emotional needs
Meeting many of the day-to-day emotional needs of a child you have adopted will be similar to meeting the needs of any child by providing unconditional reassurance, love, and support. However, there are additional things you will need to prepare yourself for to help a child you've adopted work through past trauma and loss.
Child Welfare Information Gateway has a great list of resources for adoptive parents working to understand and address children's emotional needs.
Finding respite care and adoption support groups
Respite care is the short-term care of a child in order to give the regular caregiver a break. Search for respite care where you live using the ARCH National Respite Network and Resource Center's national respite locator service.
If you can't find a respite care opportunity where you live, learn more about how you can partner with public agencies to develop one by reading our publications:
Parent support groups provide the opportunity to network, share, and learn from other adoptive parents who are experiencing or have experienced the same things as you. Use Child Welfare Information Gateway's National Foster Care and Adoption Directory to search for parent support groups near you. You can also connect and share with other adoptive parents and prospective parents through our Facebook page.
People with disabilities who are interested in fostering and adopting can find information on our resource page for people with disabilities.
Things to do next: