Contact us
Our foster care and adoption specialists are here to help you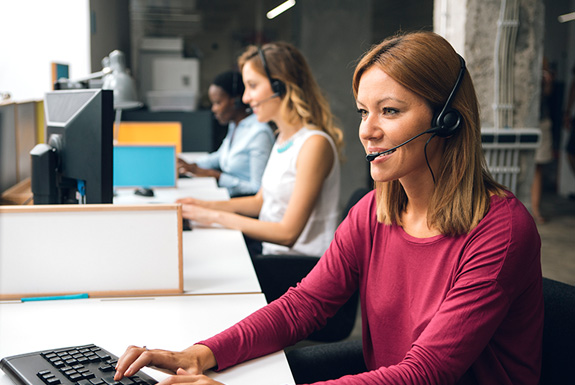 Our foster care and adoption specialists are ready to help guide you through the process—from deciding whether foster care and adoption are right for your family to contacting an agency to registering on our website.
Specialists are available by phone and email weekdays, 9 a.m.–8 p.m. eastern time. For answers to commonly asked questions, see our FAQ.
By phone
In English: 888-200-4005
En español: 877-236-7831
By email
In English: info@adoptuskids.org
En español: espanol@adoptuskids.org
Chat
Live chat with our foster care and adoption specialists is available:
Monday through Friday 10 a.m. to 4 p.m. eastern time.
Begin a chat by clicking on the "chat" icon at the bottom of your screen, which only appears during business hours. Holiday hours may apply.
Chat is unavailable to logged-in users. Please log out to access chat.
Website technical assistance
Are you registered on our website and having trouble with your account? Call or email our technical support staff weekdays, 10:00 a.m.–6 p.m. eastern time.
By phone: 800-901-6911
By email: support@adoptuskids.org
Photo submissions
Submit photos of registered children and families for our photolisting by email to photos@adoptuskids.org. Please include name and case number.
Media inquiries
AdoptUSKids leaders and spokesfamilies are available to share their knowledge of child welfare and their experiences with foster care and adoption.
Contact our national campaign director to request information or an interview.