Click & learn about adoption from foster care
These short, interactive modules will help you decide if foster care and adoption are right for you.
About the children in foster care
There are more than 400,000 children in foster care today, and 100,000 of them are waiting to be adopted. Who are they and why did they enter foster care? Click and learn!
Information in Why Children Need Families is also available as text.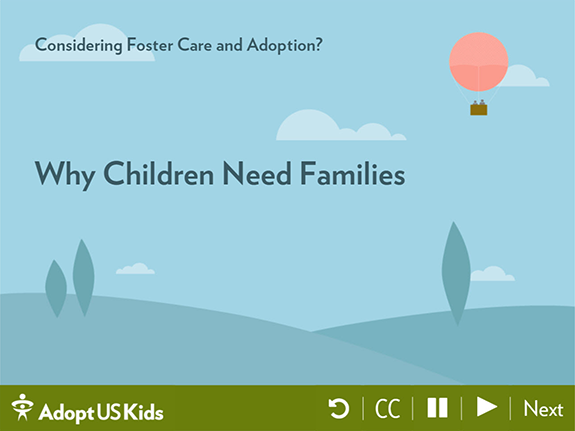 Who can foster or adopt?
You don't need to be perfect to be a perfect parent to a child in foster care. But there are several qualities that successful foster and adoptive parents share. Do you have what it takes? Click and find out!
Information in What Kind of Families Are Needed is also available as text.