Training to become a foster parent or to adopt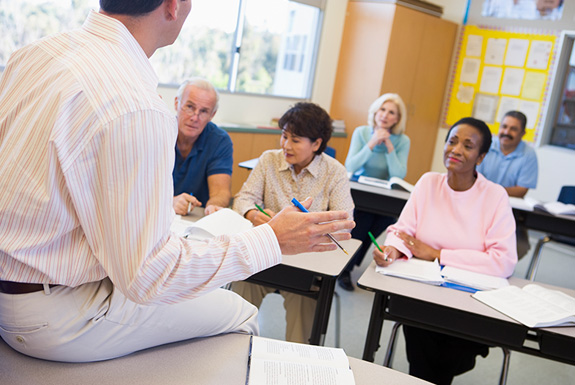 The classes necessary to become a foster parent or adopt are often referred to as "preservice training." They usually happen right before or at the same time you're completing your application to foster or adopt.
The process of training to become a foster parent or to adopt from foster care varies from state to state, and in some cases, from county to county. In general, preservice training programs usually take from four to ten sessions to complete. They are required so you can have a better understanding of what your new child has been through and how to best integrate them into your family. Preservice training is also an excellent opportunity to meet and share information with other families who are becoming foster parents or adopting.
It's important to make a commitment to attending preservice training sessions. In addition to being a non-negotiable part of being approved to adopt, the training sessions provide you with lots of important and useful information. If two people will be co-parenting, both will be required to attend.
During preservice training, you will:
Prepare yourself for fostering or adopting a child
Create a basis for teamwork between yourself and your agency
Form mutually supportive relationships with other parents and child welfare staff who will be able to help you throughout your journey
Find answers to any lingering questions you might have about whether you're ready to foster or adopt and what type of child you can successfully parent
Things to do next:
Learn about using our photolisting and registering your family on our website.
Contact an AdoptUSKids adoption and foster care resource specialist with questions about being approved to adopt: 888-200-4005 or info@adoptuskids.org.