Darin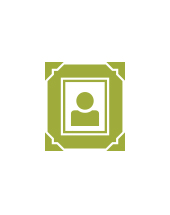 | | |
| --- | --- |
| Race: | Black/African American |
| Gender: | Male |
| State: | Virginia |
| Case #: | VA01323323 |
| Profile Updated: | 8/16/2023 |
| Photo Updated: | 9/24/2023 |
Darin enjoys playing sports including basketball. He likes weightlifting and bike riding. Darin has expressed interest in taking a boxing class. Currently, Darin is in middle school, and is doing well in his academic achievement. His favorite school subject is history, and he is interested in learning about War History. Darin would like a home with pets especially a dog. He would thrive in an environment that is structured with routine. Darin would benefit from having a male figure in his life. Darin deserves a forever family that will support him while understanding his history.
In our effort to limit the digital footprint of our children and youth, Virginia has elected to only provide photos to inquiring families. (A digital footprint could be described as a trail left behind when someone uses the internet (e.g. websites visited, social media accounts, photos, etc.). The state wants to be cautious as to who can see and potentially have access to youth's info.
Ready to take the next step?