New film features one family's adoption story
Instant Family is inspired by a director's experience of adopting three siblings from foster care.
September 20, 2018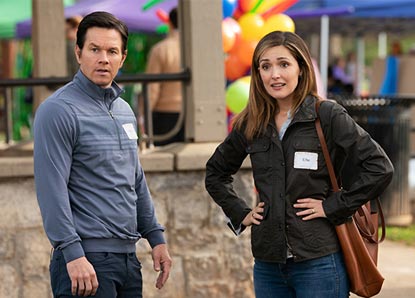 On November 16, moviegoers around the country will get a humorous and touching glimpse into the world of foster care adoption when a new Paramount Pictures film, Instant Family, arrives in theaters.
Instant Family tells the story of a young couple—played by Mark Wahlberg and Rose Byrne—who suddenly become parents of three children—including a 15-year-old girl.
The movie is inspired by real events in the life of director Sean Anders. Child welfare professionals, young people who were in care, and families who fostered and adopted were consulted by the film's creators to help ensure that their portrayal of adoption from foster care was accurate.
We're excited to share information about this film because it is sure to help raise awareness of the rewards of adopting from foster care.
---
Read more news and announcements
---