Zoie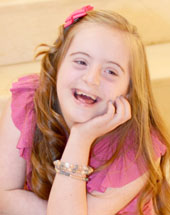 | | |
| --- | --- |
| Race: | White/Caucasian |
| Gender: | Female |
| State: | Arizona |
| Case #: | AZ19584352 |
| Profile Updated: | 5/16/2022 |
| Photo Updated: | 8/13/2019 |
Zoie is a bright and beautiful girl who loves music and dancing along to any tune!
Zoie enjoys school, her teachers and P.E. class. During breaks from school she loves swimming and playing at water parks, and going to see the latest movies. She especially loves Disney princess movies like Frozen and Moana!
Zoie has a naturally sweet spirit and loves to have a good time, all while sharing these moments with anyone surrounding her.
Zoie wants you to know that she is caring and observant. She loves animals and dancing. She dreams of having a forever family to call her own and someday traveling to the magical worlds of Disneyland.
Zoie was born in 2005.
Ready to take the next step?