Selena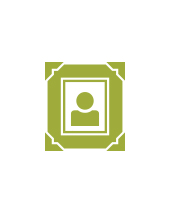 | | |
| --- | --- |
| Race: | Hispanic/Latino, American Indian/Alaskan Native |
| Gender: | Female |
| State: | Oklahoma |
| Case #: | OK0119CY42 |
| Profile Updated: | 7/31/2019 |
| Photo Updated: | 8/29/2019 |
Meet Selena, a beautiful teenager who has been described as having a big heart and someone who wants to give lots of love. She speaks the English and Spanish language. Selena enjoys sports and participating in wrestling, football, gymnastics, and cheer. Music is a favorite past time and she enjoys listening to R & B, Pop, and oldies by Elvis and Johnny Cash. Selena enjoys art projects, cooking, and putting on makeup, doing her nails, and fixing her hair. Her favorite movies are San Andreas and Mulan and favorite TV show is On My Block. She enjoys reading books/series like Seraphina and the Black Cloak. Her best time of day is the evening. Selena enjoys Mexican cuisine, Chinese, peperoni pizza, chicken quesadillas, vegetables, and fruit.
Selena loves animals and hopes to be a Veterinarian someday and specialize in working with horses. She dreams of traveling to Florida and/or California to swim in the ocean. Selena is a member of a Native American Tribe; she is open to all family structures. At this time, we are considering Tribal home studies that meet the placement preferences of the Indian Child Welfare Act. Selena would thrive with parents who will spend time with her and help her develop her many talents. Are you the right family for Selena?
Ready to take the next step?