JOSE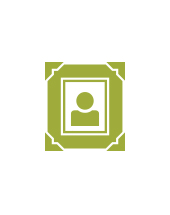 | | |
| --- | --- |
| Race: | White/Caucasian, Hispanic/Latino |
| Gender: | Male |
| State: | Oklahoma |
| Case #: | OK0119AH72G29 |
| Profile Updated: | 10/5/2020 |
| Photo Updated: | 8/29/2019 |
Meet Jose! Jose is a kind charismatic young man that has an infectious smile. Jose tends to work best in one-on-one situations. He gets along best with older children and will prefer teen older than him in the house or to be the only child.
Jose enjoys math and coloring and wants to be a cop, architect, or artist when he is older. Jose likes mostly Mexican style food but also likes strawberry shakes, Big Mac's, and Sonic foot-long Coney's.
Jose likes animals and wants to have a dog, cat or bird as a pet. Jose would like to play soccer and be on a team. Jose enjoys playing with Legos, shooting the basketball around, and enhancing his art skills. Jose would like to live in the city because he likes the energy of the city. Jose said for the right family though he would live in the country.
Jose likes to swim and and would one day want to float the rapids of a river and camp out with his new family.
Jose is looking for a kind family that enjoys giving hugs and affection. Jose wants a family that will spend time with him. Jose wants to do crafts with his mom, fish and play guitar with his dad (after Jose learns to play the guitar), and camp with the whole family.
Jose would do best with younger siblings. Jose is a Christian who wants to attend church with his forever family.
Jose needs a kind loving forever family; a family that will give him attention, maintain stability, and encourage him.
Ready to take the next step?