Robert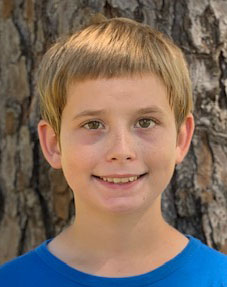 | | |
| --- | --- |
| Race: | White/Caucasian |
| Gender: | Male |
| State: | Florida |
| Case #: | 266004101866486 |
| Profile Updated: | 9/7/2021 |
| Photo Updated: | 10/18/2021 |
Robert is an energetic boy who enjoys a variety of outdoor activities. He enjoys using his vivid imagination to play in his outdoor fort and playing in the sand box with his cars and trucks. Robert also enjoys running outside, riding his bicycle, and listening to music.
Robert has a reserved personality and is reported to be very loving and affectionate toward his caregivers, as he enjoys lots of hugs. Robert enjoys being the center of attention as he prefers the lead role in friendships. Due his desire to lead, making friends can sometimes be difficult for Robert.
Robert's needs would best be met by an individual or family with no younger children in the home and the ability to offer him safety, stability, structure, boundaries, and unconditional love. Robert is in need of a family that is willing and able to give him individualized attention.
If you feel your family is able to meet the needs of Robert, please do not hesitate to contact Seanetta Robinson.
Ready to take the next step?