Hunter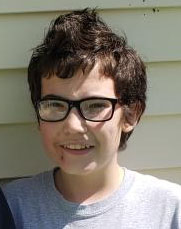 | | |
| --- | --- |
| Race: | White/Caucasian |
| Gender: | Male |
| State: | North Carolina |
| Case #: | NC10504-3465 |
| Profile Updated: | 7/7/2020 |
| Photo Updated: | 7/7/2020 |
Hunter is an active teen who is athletic and hardworking. He enjoys participating in sports; especially wrestling. This courteous young man enjoys attending church and "having a spiritual life." During his quieter times, he enjoys watching movies, such as Star Wars. During down times, Hunter enjoys drawing as well. Hunter is described by those that know him best as polite, friendly, mature, and kind. "Hunter is a vibrant young man who has shown extreme growth."
Hunter is extremely conscientious regarding his academics. He is motivated and strives to excel in the school setting. Hunter's favorite subject in school is math.
Hunter desires a forever family that will commit to loving him through healing from past trauma. "He is learning to trust and love again." It is his desire to become a valued member of a forever family. He has shared he would like a forever family who will love, accept, and support him. The right family for Hunter should be willing to advocate for his needs. Hunter's forever family should be open to allowing him to remain in contact with his siblings. Hunter would further benefit from a family that is capable of offering firm but loving guidance, stability, structure, and clear expectations and boundaries.
Ready to take the next step?