AdoptUSKids, Ad Council, and Children's Bureau Partner on Annual PSA Campaign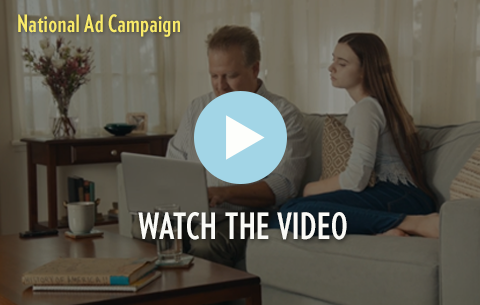 The National Adoption Recruitment Campaign promotes adoption from foster care and raises awareness of the 108,000 children and youth who are waiting to be adopted.
Built around the theme "You don't have to be perfect to be a perfect parent," this annual campaign uses humor to illustrate that youth in foster care don't need perfection; they need the commitment and love a permanent adoptive family can provide.
The 2014 campaign — launched during November's National Adoption Month — highlights the need for adoptive families for older youth.
Watch all of the campaign videos on the AdoptUSKids YouTube channel.
Help Expand the Reach of the Campaign — Donate Media Space
Lending donated media space to this awareness campaign will help us find adoptive families for the children and youth who need the support and stability of a forever home.
Localized PSAs Are Also Available
Find and access localized PSAs for your area on PSA Central. Simply select "localization" and the appropriate DMA to populate the localized versions.