For the Media

We welcome inquiries from the media. If you're a reporter, email us at media@adoptuskids.org or call us toll-free at 888-200-4005 between the hours of 9 a.m. and 5 p.m. EST.

AdoptUSKids is a multi-faceted, federally funded project whose mission is to raise public awareness about the need for families for children in foster care, and assist States, Territories, and Tribes to recruit and retain foster and adoptive families and connect them with children.

To accomplish this mission, AdoptUSKids provides the following services:
A national public awareness outreach campaign done in coordination with the Ad Council and Children's Bureau through radio, print, and TV public service advertisements with the theme "You don't have to be perfect to be a perfect parent."

The 2014 PSA campaign launched on November 18 at an event in Washington, D.C. View a multimedia press release about the event in English or Spanish.

The project is managed through a cooperative agreement (grant #90CQ0003) with the Children's Bureau of the U.S. Department of Health and Human Services, Administration for Children and Families.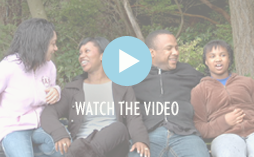 Who is AdoptUSKids?
Watch this short video on how AdoptUSKids works to help children in foster care find permanency. Find out more about us