Writing children's narratives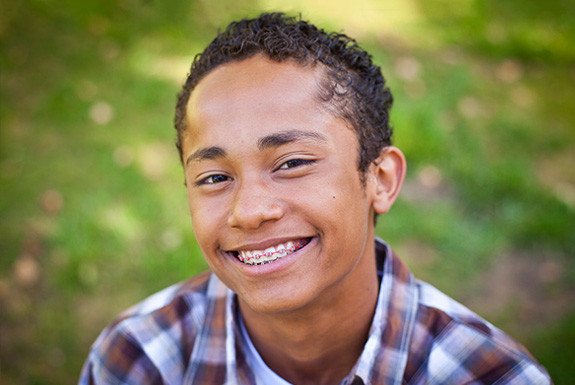 Photolistings—including our national photolisting—are a valuable tool in finding safe, permanent homes for children in foster care.
Writing a child's narrative is an important part of creating a profile that will inform families and compel them to learn more. While each child's profile is unique to him or her, there are important principles that should guide your efforts to write effective profiles for the children on your caseload.
A child's narrative should:
Highlight the qualities of each child and, whenever possible, be written with the participation of the child
Provide balanced information about the child
Protect the privacy of the child
Be written in a clear, concise, and grammatically correct style
What to include
A child's narrative is a positive snapshot that accurately depicts the uniqueness of the child.
A successful narrative:
Provides the educational status of the child
Strikes a balance between a child's positive characteristics and primary needs
Includes the child's to desires—sibling contact, religious affiliation, primary language
Incorporates positive quotes from the child that emphasize their interests and personality
Highlights milestones that the child has reached
Clearly defines the child's legal status and any special circumstances that are essential to the adoption proceedings
Uses positive words and phrases to describe the child
What to avoid
While a child's narrative should offer a realistic portrayal of that child, it is important to remember that members of the public will be reading and forming opinions of the child based on your narrative.
Do not:
Incorporate details that you would not include about your own child or that might be hurtful to the child should he, his peers, or family read it now or later
Use code words or jargon
Include identifying facts (last name, residence, criminal history) of the child's birth family
Create a physical description of the child based on subjective opinions
State psychiatric labels or medications prescribed for the child
Include details about the placement history of the child
Place limits on the type of family needed for the child
Five narrative writing tips
Focus on one or two pieces of personal information about the child that will make him stand out from others. "If David could have three wishes, he would use them for his own basketball court, tickets to the Sonics, and a computer."
State a negative as a positive. "Van is a highly imaginative child, and like many other children, he uses his imagination to try and get himself out of sticky situations." "Carson usually knows what he wants and isn't afraid to stand up for himself."
Draw on your knowledge of child development to fill out the picture. "Steven loves kicking a ball around with the neighborhood kids and, like many boys and girls his age, would probably enjoy playing on a real soccer team.
Begin your narrative with different words. Instead of "Tasha is an active girl...." try "Don't expect to find Tasha indoors working puzzles on a sunny Saturday."
Describe the type of family that is needed, rather than focusing on the disabilities as the child's problem. "Margarita needs a patient, experienced family who understand they will have to give her some time before she is able to return their love."
What to do if you cannot think of anything to say
You may have very little information on the child or the information you have may be quite negative. If you're "stuck" in writing a narrative, try these suggestions:
Talk to the child's former worker, recruiter, exchange worker, foster parent, teacher, neighbors, or anyone else who may have a good word to say.
Talk to the child. Find out what she would like people to know about her. Use direct quotes.
Check the list of descriptive adjectives and phrases for words that may apply.