Foster Care on The Fosters: Fact vs. Fiction
7/30/2013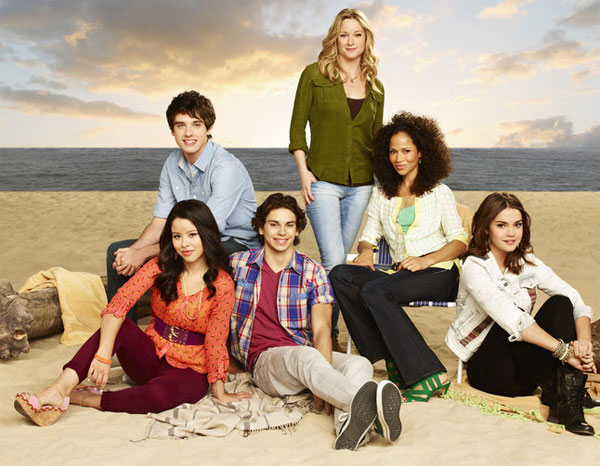 The new ABC Family series The Fosters – a drama about a family of foster (Callie and Jude), adopted (Jesus and Mariana), and biological (Brandon) teenagers parented by lesbian couple Stef and Lena Foster – has become a surprise hit for the cable network, attracting a large audience of adult women and teenagers. Although some of the plot each week revolves around the teenagers' various romantic entanglements, the series regularly touches on a wide range of social issues including adoption and foster care, prompting many discussions online and at home.
Which begs the question: just how realistic is The Fosters when it comes to foster care?
Here is our fact-check of the series so far, along with a sampling of opinions provided by foster families and alums on the AdoptUSKids Facebook page.
FOSTER FACTS
"[Watching The Fosters] has become a bonding time for my daughter and I," explains Amanda Flaute Rubinstein. "It has prompted some great conversations! We talk about things that might really happen, and things that are made up for the sake of TV."
But when it comes to foster care inaccuracies on The Fosters, the problem isn't so much what's made up, but what's not shown.
In general, the show glosses over or simply ignores many of the realities of foster care placement, such as the amount of work involved in being a foster parent; how often families interact with Child Welfare, especially if there are behavioral issues; and even the number of beds required (every child must have one – no sleeping on couches).
"The show deals with a lot of issues that could come up in foster care situations, but does not address how it would be reported to Children Services," asserts Kim Burrow-Largent.
"It's somewhat true to life but the parents have soooooooo much patience and the kids are wayyyy too well behaved," contends Sara Healey-Mitchell. Alexis Edwards suggests, "there needs to be characters that come and go more quickly to really illustrate the true nature of foster care," and Sherri Hayden-Klob agrees, writing "It would be more true to life if they had kids come and go. I love the [birth] mother calling, but you need to show the meltdown of the girl [Mariana] afterwards. She acts unaffected. I would like to show more of the backlash after visits with [birth] parents, kids dealing with meltdown after phone calls that are not consistent, and showing how [birth] parents should allow adoption if they cannot parent."
Edgar Jessy Williams finds the series "entertaining in some aspects, but mainly a fictional 'best circumstances' storyline."
Perhaps the most common complaint about the show is Stef and Lena's somewhat hands-off approach to parenting – the opposite of the active, hands-on parenting required of foster parents.
"These children are way too unsupervised!" writes Brenda Nora, a professional counselor who says she has worked extensively with children in foster care. "In my state a Foster Home would be shut down for such blatant violations of supervision and inconsistent standards of supervision."
This lack of supervision prompted a discussion between Rubinstein and her teenage daughter. "There was a scene where the foster daughter was in front of the movie theatre, alone at night. I mentioned how that's not real in our county because the foster kids aren't allowed to be alone." To which her daughter replied, "I know Mom! I was a foster kid at one time too!"
While some aspects of foster care may be misrepresented on The Fosters, others are right on target – such as the Foster family's mix of foster, adopted, and biological children (and the ongoing involvement of Brandon's father).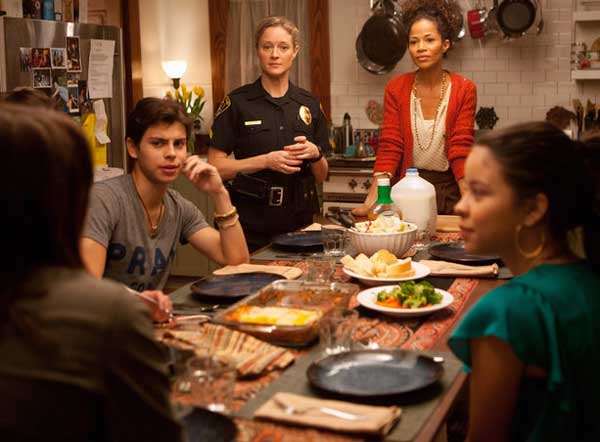 The Fosters also sheds light on:
Racial diversity. According to the most recent data available, approximately 41% of children in foster care are White, 27% are Black, 21% are Hispanic, and the remaining 8% are multiracial (5%), American Indian (2%), and Asian (1%).
Older children and siblings in foster care. The median age is 8, and almost 50% of children in foster care are over the age of 10. An estimated 70% of children in foster care have siblings in foster care.
Adoption from foster care. Like Jesus and Mariana, roughly 20% of children in foster care are adopted every year.
Same-sex foster parents. Most States do not have laws or formal policies that address the eligibility of LGBT individuals or couples to adopt or serve as foster parent, but a few have laws that restrict adoption or fostering by gay people (e.g. Mississippi).
Frequency of placement changes. Callie and her younger brother Jude have been placed in a few homes before joining The Fosters. The average number of placements for a foster child is around three (but this can vary widely, for a variety of reasons).
EMOTIONAL RESONANCE
It isn't all homework and happy family dinners on The Fosters – through Callie and Jude, the series alludes to the negative experiences of some children in foster care, and there is an ongoing storyline about twins Jesus and Mariana being manipulated by their birth mother. The show also explores tensions between foster siblings, and the trust issues many children in foster care struggle with.
These experiences ring true for many current and former foster families.
"My recently adopted teen daughter can very much relate," states Julie McGowan Sartor, who loves the show. "We have the exact same issues regarding sex, stealing medication, and birth family inappropriate contact and behavior. Having foster and adopted and bio children all living together makes for a similar situation. My oldest even has issues with his bio dad (my ex) having issues with our choice to grow our family. Very true to our lives."
Dealing with a child's birth parents is a universal issue for foster and adoptive parents. "Things like secretive parental contact are a legit concern, I like that they hit it," writes Mandy Coppinger. " I have a teen foster daughter and we love watching the show together. Sometimes at the end I get to say 'Now you see why...' and she has an 'aha' moment."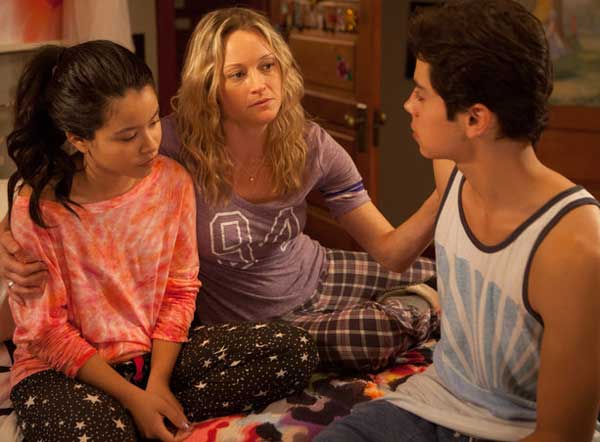 "Some is dead on and some doesn't relate," maintains Kristen Strzynski , who has had 20 children in her home. "My teen foster daughter and I both watch. Love the show. I think it's situational.
Cristina Celani contends the series "depicts portions of real life. My three adopted sons and I watch and look forward to it weekly."
Foster care alum Tabitha Bryne writes, "As someone that was raised in the foster care system, [The Fosters] is dead on! Some kids get lucky and have a sweet life, others like myself get bounced around and experience a lot of awful things."
Malarie Froud Thomas loves the show because "I see my family in it. 2 moms, adopting and fostering."
FOSTERING CONVERSATION
Regardless of the show's emotional resonance with many foster families and alums, some fear the show's factual inaccuracies will lead to unrealistic expectations. "My concern is that people who know nothing of foster care will become foster parents because this show has sensationalized a very real problem," worries Brenda Nora. "A problem that is way more complex then this show pretends."
This fear may be alleviated by the fact that all potential foster parents are required to undergo training and complete a home study (although the type and duration can vary by State) – a process designed to educate prospective families on the myths and realities of foster care, and together with a trained social worker, decide if fostering is a good fit for their family.
And many who find The Fosters unrealistic still welcome the exposure it brings to foster care and adoption.
"It's not exactly realistic," Molly Miller Rice admits. "But I am glad that they are putting foster care and adoption from foster care in the national spotlight. It's definitely given my family (especially my teens) something to think about."
Want to learn more? Visit AdoptUSKids to find out about becoming a foster parent or adopting through foster care.
AdoptUSKids is operated by the Adoption Exchange Association and is made possible by grant number 90CQ0003 from the Children's Bureau. The contents of this resource are solely the responsibility of the Adoption Exchange Association and do not necessarily represent the official views of the Children's Bureau, ACYF, ACF, or HHS.