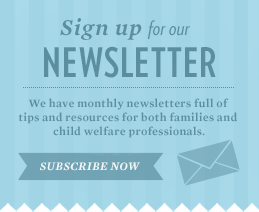 News and Announcements
Posted 9/16/2015

The new "FOCUS on Foster Families" app provides resources and information to foster caregivers and youth in care. Hundreds of video resources feature foster care alumni and parents sharing advice.
Posted 8/5/2015

A new Children's Bureau resource, Supporting Youth in Foster Care in Making Healthy Choices: A Guide for Caregivers and Caseworkers on Trauma, Treatment, and Psychotropic Medications, contains information for caregivers and caseworkers about identifying appropriate mental health treatment.
Posted 7/20/2015

Both chambers of Congress have passed a rewrite of the No Child Left Behind Act that would address school stability and graduation rates for children in foster care.
Posted 5/13/2015

Child Welfare Information Gateway has posted a new series of publications about parenting adopted children, including guides for parents of preschoolers, school-age children, and teenagers.
Posted 4/9/2015
Teens who are in or adopted from foster care may be particularly vulnerable to risks associated with social media because of environmental factors often present in their lives. Understanding the risks and identifying possible solutions will help you help your teen use social media safely.
National Campaign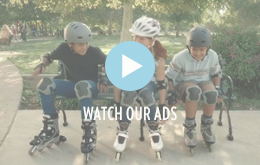 You don't have to be perfect to be a perfect parent
Learn about the award-winning national recruitment campaign produced through a partnership of the U.S. Children's Bureau, the Ad Council, and AdoptUSKids.