May is National Foster Care Month!
Join us in celebrating the contributions of the parents, individuals, and professionals who are changing children's lives.
April 26, 2017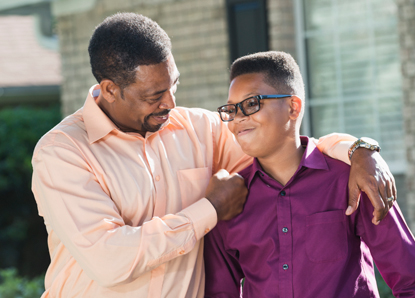 Every May, the child welfare community recognizes foster parents and thanks them for their service to children, youth, and families. Agencies across the country hold banquets, programs, and other events to honor foster parents, and the Children's Bureau works with partner organizations to launch a National Foster Care Month website.
The 2017 National Foster Care Month website provides information to help families, professionals, and others improve outcomes for youth in foster care. On the site you will find:
Foster parents have the power to positively affect generations. Watching my foster parents seeking support for me and getting involved in my education has made me a stronger advocate for my kids today. ~ Catherine Pearson in her "Letter to a foster parent"
Fostering to Adopt
Many children adopted from foster care are adopted by foster parents. On our website, you can learn more about adoption from foster care.
---
Read more news and announcements
---