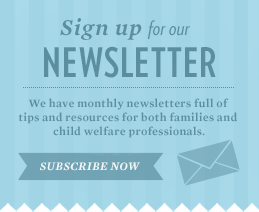 News and Announcements
Posted today 10/1/2014

Beginning summer 2014, new public service advertisements (PSAs) featuring quirky, mischievous creatures from the new film The Boxtrolls have been featured nationally.
Posted 7 days ago 9/24/2014

Proceeds from an auction of limited-edition Roshe Run Trollstrikes — inspired by The Boxtrolls movie — will be donated to the Adoption Exchange Association. Bidding is open until October 4, 9 a.m. Pacific time.
Posted 9/19/2014

A child welfare bill to reauthorize adoption incentives, require tracking of failed adoptions and limit long-term foster care is headed to the President's desk for signature. The Senate passed The Preventing Sex Trafficking and Strengthening Families Act (H.R. 4980) in its last session before the November elections.
Posted 9/18/2014

The News Service of Florida reports that state officials are developing a more scientific approach to caring for traumatized children in state care, one based on understanding the deep and complex bond that children form with their caregivers.
Posted 9/9/2014

The Maryland Judiciary is holding what is thought to be the first summit in the nation to help judges, attorneys, social service professionals, and others who work with foster youth identify the barriers LGBTQ youth in care face.
National Campaign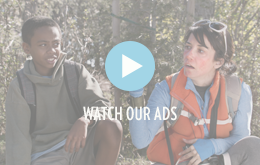 You don't have to be perfect to be a perfect parent
Learn about the award-winning national recruitment campaign produced through a partnership of the U.S. Children's Bureau, Ad Council, and AdoptUSKids.