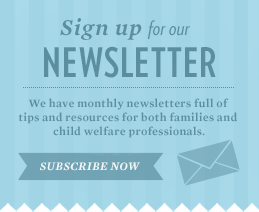 News and Announcements
Posted 6/22/2015
The Adoption Exchange Association is accepting applications for the full-time position of AdoptUSKids foster care and adoption resource manager. The position is located in Linthicum, Maryland. Applications are due July 10.
Posted 6/15/2015

The annual Adoption Excellence Awards recognize families, individuals, and organizations that have made significant contributions to increasing the number of children from foster care who are adopted or placed in other permanent homes. Nomination guidelines and a list of past honorees are available at the Children's Bureau website.
Posted 6/5/2015

Proposals for grants from the Adoption Exchange Association to extend the reach of the national adoption recruitment campaign into local media markets are being accepted until Friday, July 31. Questions must be submitted by June 12.
Posted 5/13/2015

Child Welfare Information Gateway has posted a new series of publications about parenting adopted children, including guides for parents of preschoolers, school-age children, and teenagers.
Posted 4/9/2015
Teens who are in or adopted from foster care may be particularly vulnerable to risks associated with social media because of environmental factors often present in their lives. Understanding the risks and identifying possible solutions will help you help your teen use social media safely.
National Campaign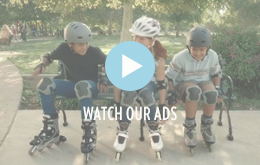 You don't have to be perfect to be a perfect parent
Learn about the award-winning national recruitment campaign produced through a partnership of the U.S. Children's Bureau, the Ad Council, and AdoptUSKids.