Helping children heal
A Massachusetts caseworker talks about trauma-informed care.
May 06, 2013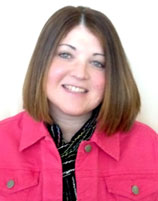 The day after the bombing at the Boston Marathon, Tina Cawley, an adoption social worker for the Massachusetts Department of Children and Families in Hyannis, was having lunch with an 11-year-old boy on her caseload.
There was a television in the restaurant, and on the screen was footage from the scene of the bombing.
"It brought up all kinds of stuff for him," Cawley said. The boy had been placed with a member of his birth family, and he knew his grandmother had an upcoming doctor's appointment at a Boston hospital, 70 miles away. That trip to Boston, given what was happening there, had him on edge.
Cawley knows what to look for when it comes to trauma-informed care. A child can become quiet, and avoid conversation. His or her speech might speed up.
"If I really know a kid I can tell, and I know this kid," she said. "He was really fixated on the TV, so we processed it together. We went through it, and he was OK."
Ironically, she noted, it was their first visit where the boy did not cry.
Practicing trauma-informed care
Cawley, 41, was nominated as an Outstanding Caseworker for her work with both children in foster care and foster and adoptive parents.
Cawley's nomination letter, from her supervisor, Katherine Kurisko, spoke to how Cawley's devotion to children counters the trauma they have experienced, detailing solid examples of providing trauma-informed care.
"That real, true caring and commitment will be with those children as they become adults themselves," wrote Kurisko. "They will always remember the adoption social worker who was committed to them in finding a permanent, loving home and a worker who would not settle for any family, but rather the right match."
Betsy Parker, area clinical manager for the department, said Cowley demonstrates that quality in her sensitivity to the traumatic pasts of the children on her caseload.
"She searches for the right type of family," Parker said, "and she really wants to hear the child's voice in that."
Trauma-informed care is an awareness of causes and effects of trauma in children and their caregivers, but it is also an awareness that traumatic experiences affect people's responses to outreach and services, according to the Substance Abuse and Mental Health Services Administration. It advocates an approach to trauma survivors that helps them recognize trauma symptoms and to acknowledge the role that trauma plays in their lives.
Cawley understands not only the trauma that children face when being separated from their birth families, but also how failed placements reopen those wounds.
"You always feel the weight of that," she said.
Being called to social work
For Cawley, the desire to become a social worker came to her while in college and visiting career fairs.
"I was always drawn to that aspect, helping kids," she said.
She graduated from Saint Joseph's College of Maine with a bachelor's degree in sociology and a concentration in social work.
Initially she worked with at-risk youth, but transitioned into working in adoption. She has been with the department for 16 years, more than 13 years in her current position.
She said her true payoff for the job is finalization.
"I love getting to the time and date when we can go to court and make it official," she said. "It can be emotional, especially with older kids, ones I have been working with for five or six years. It's so rewarding. You just hope, at the end of the day, that you did find the right home for them."
When she learned she had been nominated as an Outstanding Caseworker, Cawley said she was taken aback.
"It's nice to be recognized, but embarrassing at the same time," she said.
Cawley lives in Falmouth, Massachusetts, with her husband, Timothy.
Helping children who have experienced trauma
Most of the children on Cawley's caseload have been removed from their birth parents because of abuse, or in the case of the 11-year-old she was with the day after the Boston Marathon bombing, had been witnesses of domestic violence. His reaction shows how events that have no direct affect on a person can trigger a response. It's also an example of how to react to those who have experienced trauma.
Often it is something like packing for vacation. In Cawley's experience, this can be one of the most stressful things for a child who has experienced the trauma of shifting from home to home.
"There is just so much excitement," she said. "For a lot of kids, all those moves in foster care were stressful for them, and seeing bags getting packed brings up a lot of stuff."
Talking about what is bothering them is helpful for children, but the first step is letting a child know that they are allowed to talk about it.
"Some kids are more resilient than others, and some kids need to talk about it," Parker said. "Other kids show no signs of anxiety, but at least it is important for an adult to ask. They may be holding something in and don't know if it is OK to talk about it, especially given how adults have reacted in the past."
Cawley said it's helpful for her to keep in mind that if a child is on her caseload, it's likely because something terrible happened to them.
The need to take time away
Although children in foster care have often experienced more trauma than your average child, trauma can be prevalent throughout anyone's childhood.
According to the American Psychological Association, it is estimated that up to 85 percent of children are witnesses to violence in their community violence, and up to 66 percent of children are direct victims of violence.
But studies have also shown that following a traumatic event, most children return to prior levels of functioning, given time and support from family and trusted adults.
On the flip side, caregivers are also susceptible.
"You can't help but take it home with you," Cawley said. For a caseworker who freely gives out her cell phone number, her days extend well beyond normal business hours.
In order to keep herself mentally fit, Cawley will limit the hours she checks emails even though she will answer her phone any time of day. She also likes to bake and take walks, and said her husband is supportive. She'll also take a three-week vacation once a year.
"It takes the first five days to forget about work," she said.
Recognize an "Outstanding Caseworker"
Do you know a caseworker who has gone above and beyond to help children in foster care find permanency? If so, nominate an "Outstanding Caseworker" to be featured on our website.
---
Read more adoption stories
Share your story
---