Our top 5 Facebook posts of 2016
See the articles and resources that our Facebook fans loved last year.
January 11, 2017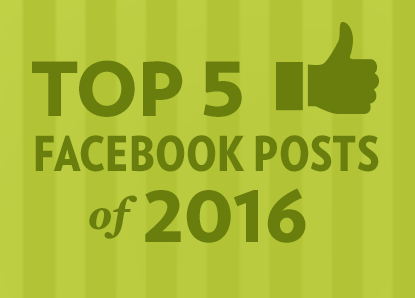 As we head into the new year, we're taking a look back at the most popular adoption and foster care-related stories from our Facebook page this past year.
If you saw these posts, check back to see what others have commented. And if you're seeing them for the first time, we hope these posts are useful, informative, and thought-provoking.
1. Mom who's fostered 70 children shares powerful post
Is "I might get too attached" a good reason not to become a foster parent? A mother who fostered more than 70 children explains that getting attached is the point, because that's what children in foster care really need.
2. What's the point of adopting a 17-year-old kid?
Is a 17-year-old about to outgrow the need for a family? Not even close. The writer of this post talks about the difference a parent can make in the life of a child.
3. Why you should give an adoptive mom a baby shower
An adoptive mother writes about why adoptive moms should have a baby shower, regardless of the age of the child being adopted.
4. Links to state adoption photolists
Although thousands of children and teens in foster care are listed on our website, they represent only a fraction of the children available for adoption from foster care. Here you'll find a link to photolists from nearly every state.
5. 10 things case managers wish their foster parents knew
Written by a former caseworker, the author shared her (and others') admiration for foster parents and described the challenges faced by caseworkers every day.
---
Read more news and announcements
---