AdoptUSKids Success Stories
These are real quotes from real families and child welfare professionals who have used our services both online and offline to make their adoption and foster care journeys a successul one.
Finding Families
"Most of my families come from the website, and over the last 12 months I've finalized about 20 adoptive placements. It's just very convenient, because the families are ready. They're just waiting there for me to find them."

Felicia Newell
Wendy's Wonderful Kids Adoption Recruiter
Columbus, OH
How to photolist and manage cases for free using AdoptUSKids
Finding Children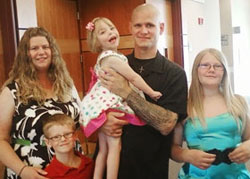 Dan and Maureen found their youngest daughter Jessica, 4, on AdoptUSKids and finalized her adoption on July 12, 2011.
"Without your site we would have never found our daughter. It's that easy, it would not have happened."
Dan and Maureen Schmidt
Grand Rapids, MI
Register with AdoptUSKids to inquire about children available for adoption
Help in Finding Information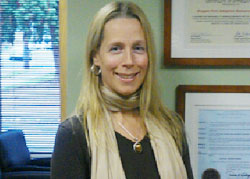 I called AdoptUSKids in an effort to track down some difficult-to-find recruitment information on teenagers and permanency, both to help Oregon caseworkers immediately with some specific cases and to keep the information for the future use. The AdoptUSKids staff tracked it down so quickly and with such a friendly, proactive attitude I felt like I was working in partnership with a trusted colleague.
I would recommend AdoptUSKids not only because they are knowledgeable, but more importantly they are willing to travel that extra mile to sleuth out the answers.
Kendra Morris-Jacobson
Oregon Adoption Resource Exchange Program Manager
Portland, OR
Getting Support and Referrals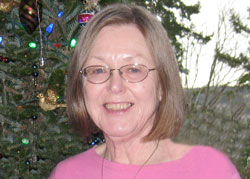 "When I talk to the folks at AdoptUSKids, I am always talking to someone who is pretty gung ho about adoption, and to make it work, and that's my attitude. That is the best reason to work with them."
-Carolyn Cochran,
Independent Adoption Specialist
Anacortes, WA
Contact our foster care and adoption specialists
Connecting With Others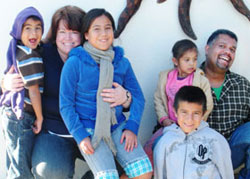 Mary and Thomas used AdoptUSKids online community to connect with other families while they waited. They were matched in October with four siblings photolisted on the website – Ruby, 11, Greg, 10, Javier 8, and Monique 5.
"The AdoptUSKids Facebook page is really helpful. You get to directly pose questions and see what other people have to say. It helps just to see what everybody else is going through, particularly with wait times."
Mary and Thomas John
Manlius, NY
Connect and share by joining the converation today