How We Help Child Welfare Professionals

Whether you work for a public or private agency, we have a range of services and resources for busy child welfare professionals like you. From recruitment and retention strategies to child and family photolistings, we're here to assist you in connecting foster and adoptive families with waiting children.
New Resources for Diligent Recruitment
The National Resource Center for Diligent Recruitment (NRCDR) at AdoptUSKids is excited to announce the launch of a new website: www.nrcdr.org. This new site has a wealth of information, ideas from the field, publications, and other resources to help child welfare systems recruit, retain, develop, and support foster, adoptive, and kinship families.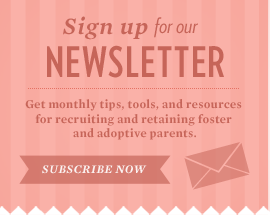 Featured Child
Name: Seth
Age: 15
Location: New York
Ask Seth, 15, what his favorite sport is and he will say: "Football, basketball, hockey, swimming...." He loves them all. Seth also enjoys dressing up — his wardrobe includes a tie collection and superhero costumes!
Featured Siblings
Name: Precious, Kevanna
Age: 17, 15
Location: Georgia
Precious, 17, and Kevanna, 15, are bright, friendly sisters who like to help others. They are both good students and are well behaved in class. The girls enjoy watching movies, working out, and shopping at the mall.