How We Help Child Welfare Professionals

Whether you work for a public or private agency, we have a range of services and resources for busy child welfare professionals like you. From recruitment and retention strategies to child and family photolistings, we're here to assist you in connecting foster and adoptive families with waiting children.
Support Matters: Lessons from the Field on Services for Adoption, Foster, and Kinship Care Families
This AdoptUSKids publication highlights successful family support efforts of 31 programs throughout the country. It features information gathered from research and from leaders in the field about implementing support services, including forming public/private partnerships, accessing funding, assessing a program's ability to engage families, and evaluating how services make a difference in the lives of children, youth, and families.
Download Support Matters (PDF - 2 MB)
Resources for Diligent Recruitment
The National Resource Center for Diligent Recruitment at AdoptUSKids website has a wealth of information, ideas from the field, publications, and other resources to help child welfare systems recruit, retain, develop, and support foster, adoptive, and kinship families.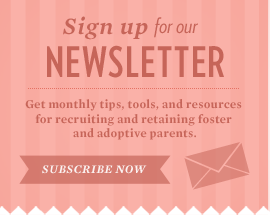 Featured Child
Name: Shamika
Age: 10
Location: Missouri
Shamika, 10, is very energetic and can be outspoken when she is comfortable. She enjoys playing games, doing puzzles, listening to music, and telling stories.
Featured Siblings
Name: Meranda, Brandon
Age: 16, 15
Location: Alaska
Meranda, 16, and Brandon, 15, are active, social siblings who have strong ties to their Native Alaska heritage.