How We Help Child Welfare Professionals

Whether you work for a public or private agency, we have a range of services and resources for busy child welfare professionals like you. From recruitment and retention strategies to child and family photolistings, we're here to assist you in connecting foster and adoptive families with waiting children.
New Resources for Diligent Recruitment
The National Resource Center for Diligent Recruitment (NRCDR) at AdoptUSKids is excited to announce the launch of a new website: www.nrcdr.org. This new site has a wealth of information, ideas from the field, publications, and other resources to help child welfare systems recruit, retain, develop, and support foster, adoptive, and kinship families.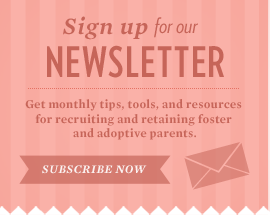 Featured Child
Name: Michael
Age: 10
Location: South Dakota
Michael, 10, is a determined boy with a tender heart and contagious smile. He enjoys being with other children – and they adore him as well. Michael likes to be active. He is happiest when playing in the water!
Featured Siblings
Name: Passion, Alante, Bryson, Keosha
Age: 16, 11, 10, 8
Location: Texas
Passion, 16, Alante, 11, Bryson, 10, and Keosha, 8, share a love of music and dance. Their individual interests include science, bicycle riding and playing with Lego toys.