How We Help Child Welfare Professionals

Whether you work for a public or private agency, we have a range of services and resources for busy child welfare professionals like you. From recruitment and retention strategies to child and family photolistings, we're here to assist you in connecting foster and adoptive families with waiting children.
Resources for Diligent Recruitment
The National Resource Center for Diligent Recruitment at AdoptUSKids website has a wealth of information, ideas from the field, publications, and other resources to help child welfare systems recruit, retain, develop, and support foster, adoptive, and kinship families.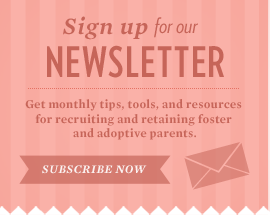 Featured Child
Name: Jesus
Age: 15
Location: Arizona
Jesus, 15, is a kind, caring boy who loves to help others. For much of his life, Jesus has had to be a caregiver. He deserves a family that will let him be a teenager.
Featured Siblings
Name: Antonio, Jamarr, Jamall, Marktwain
Age: 11, 10, 9, 7
Location: Missouri
Meet Antonio, 11, Jamarr, 10, Jamall, 9, and Marktwain, 7, four charming brothers described as full of energy and praised for their generous spirits.