Applying to Foster
Applying to become a foster parent is often similar to or the same process as applying to adopt. While requirements to become a foster parent vary from State to State, the process usually starts with completing pre-service training and an application. At first, it might feel like a lot of paperwork and process to deal with, but don't let it discourage you. Just think of it as the first parenting task you need to do for the children who will come into your life.
During this step in the foster care process, you will need to be prepared to provide:
Letters of reference from your employer and those who know you
Criminal record check at local, state, and federal levels
Proof of meeting the minimum age requirement in your State
Verification of income to meet your expenses (please note you don't have to be wealthy to be a foster parent and most fees associated with it are often reimbursable)

If you want to know your State's requirements for fostering, you can contact us or look them up using our interactive map of state adoption and foster care information.
What you need to do
Ready to take the next step?
If you're ready to take the next step in becoming a foster parent, find out about completing a foster home study and getting approved to foster.
Complete Pre-Service Training
Pre-service training programs are almost always required and usually happen right before or at the same time you're completing your application to become a foster parent. Children in foster care have had many losses in their young lives. These trainings are required so you can have a better understanding of what a child in foster care has been through and how to best integrate them into your family.
Mandatory training hours for foster parents vary by state. To see the policies in your state, please refer to this list of state foster parent pre-service training policies (PDF – 58 KB) put together by the National Resource Center for Permanency and Family Connections.
During pre-service training, you will:
Prepare yourself for fostering a child
Create a basis for teamwork between yourself and your agency
Make new friends with other parents and child welfare staff who will be able to help you throughout your foster care journey
Find answers to any lingering questions you might have about if you're ready to become a foster parent and what type of child you can successfully provide care for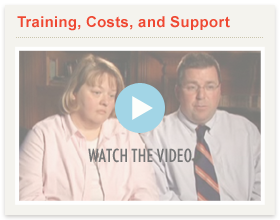 It's important to make a commitment to attending pre-service training sessions. If two adults will be co-parenting, both will be required to attend this training. You can hear from parents who have been through the process by watching the video on the right. It's a chapter from or film The Road to Adoption and Foster Care. You can also watch the entire film (Flash – 2:00 hr.).
Complete Your Application to Foster
This is where the official paperwork begins and where you will meet the caseworker who will help you through the rest of the foster care approval process. In child welfare there are generally two types of caseworkers — family workers who work with families such as yours and child workers who work with the children in care. It's important to have a good relationship with your caseworker, so take time during the application process to get to know them as they will be your guide throughout your foster care journey.
To make the application process as smooth as possible, you need to:
Be open and honest both on the application and in the personal interviews with your caseworker
Supply the necessary information completely, accurately, and timely
Ask for help if you don't understand something
Agree to maintain confidentiality about children in care and their birth families
Cooperate with the home inspection and required criminal background and protective service checks (for more information on required background checks, see Child Welfare Information Gateway's summary of state laws on criminal background checks for prospective foster and adoptive parents)

After you have completed your application and required training, you might need to complete a home study, which is sometimes referred to as a mutual assessment. Find out more about completing a foster home study.
Ready to take the next step?
If you're ready to take the next step in becoming a foster parent, find out about completing a foster home study and getting approved to foster.