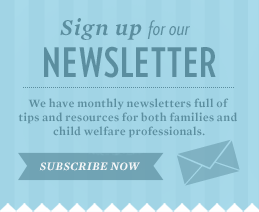 News and Announcements
Posted 5/2/2016

Foster families change children's lives. Each May, we celebrate the contributions of parents, individuals, and professionals who work to give children in foster care a stable life and hope for the future.
Posted 2/26/2016

This New York Times article shares the story of how a Texas family who was ready to take a break from fostering ended up adopting five children—bringing the total number of children in their home to seven.
Posted 1/14/2016

"You only hear about the negative stories of fostering, which is a shame, because there are so many great successes.​" A Massachusetts family describes the challenges and rewards of being foster parents in this Good Housekeeping magazine article.
Posted 12/4/2015

The current People magazine includes an interview with AdoptUSKids National Project Director Kathy Ledesma offering answers to the "big questions" about adoption.
Posted 11/30/2015

Foster youth advocate and AdoptUSKids spokesperson Mary Lee writes about the experience of being adopted as a teen and what family means to her in a Huffington Post column.
National Campaign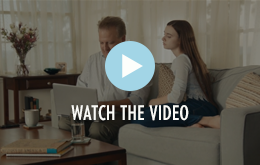 You don't have to be perfect to be a perfect parent
Learn about the award-winning national recruitment campaign produced through a partnership of the U.S. Children's Bureau, the Ad Council, and AdoptUSKids.