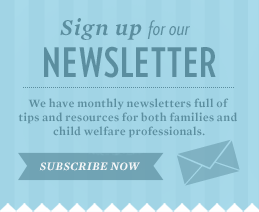 News and Announcements
Posted 12/9/2014

Building financial security, creating pathways to employment, and supporting educational success for foster youth are among the goals of initiatives recently announced by the White House.
Posted 11/26/2014

A recent Washington Post "On Parenting" column featured the new AdoptUSKids "You don't have to be perfect to be a perfect parent" PSAs and told the story of Raenell and Floyd Crenshaw, who have fostered and adopted many of their children.
Posted 11/18/2014

The U.S. Department of Health and Human Services, AdoptUSKids and the Ad Council are unveiling a new series of public service advertisements today designed to continue to encourage the adoption of children from foster care, with an emphasis on the importance of keeping siblings together.
Posted 11/6/2014

After spending 11 years in foster care, aging out of the system and ultimately becoming homeless and living in his car, a Texas teen was reunited with the sister he never knew and adopted by a loving family. WFAA 8 tells his story.
Posted 10/17/2014

The annual report from the Department of Health and Human Services tallied 402,378 children in the foster care system as of September 30, 2013, up from about 397,000 a year earlier, but still down dramatically from a decade earlier.
National Campaign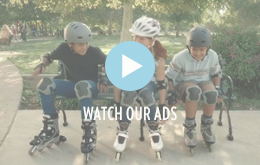 You don't have to be perfect to be a perfect parent
Learn about the award-winning national recruitment campaign produced through a partnership of the U.S. Children's Bureau, the Ad Council, and AdoptUSKids.