Nominations now being accepted for the 2014 Adoption Excellence Awards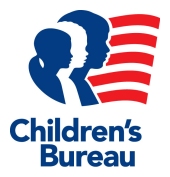 6/11/2014
The Adoption Excellence Awards are announced annually by the United States Department of Health & Human Services' (HHS) Administration for Children and Families' (ACF) Children's Bureau (CB). The awards recognize States, Tribes, agencies, organizations, businesses and individuals that have demonstrated excellence in providing stable, permanent homes for children in foster care. The Adoption Excellence Awards honor leadership and innovation in the commitment toward rebuilding the lives of children in foster care and those who are waiting for adoption.
Nominations are now being accepted for the 2014 Adoption Excellence Awards. You are invited to nominate candidates for these prestigious awards. Nominations will be reviewed and award winners recommended by a panel of recognized experts in the adoption field, including members from Federal and State agencies.
All nominations must be received by the end of the day on Thursday, July 31, 2014. All nominations should be sent electronically to lachundra.lindsey@acf.hhs.gov, Subject Line: AEA Nomination. If you have questions about the award, please contact LaChundra Lindsey at
lachundra.lindsey@acf.hhs.gov
or 202-205-8252.
Consider submitting a nomination to recognize the extraordinary efforts of a family member, colleague, business, or organization that has shown dedication and innovation in finding permanent, loving homes for America's waiting children.