Meet the Children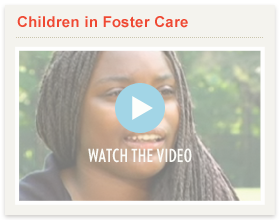 Children in foster care are regular children who, through no fault of their own, had to be removed from their families due to abusive or neglectful situations.
More than 250,000 children in the U.S. enter the foster care system every year. While more than half of these children will return to their parents, the remainder will stay in the system. Most of these children are living with foster families, but some also live in group facilities.
Watch the video on the right and hear real children in foster care share their story. It's a chapter from our film The Road to Adoption and Foster Care. You can also watch the entire film (Flash – 1:45 hr.).
The Number of Waiting Children
Each year more than 20,000 children age out of the foster care without being adopted. Today there are 108,000 children in foster care waiting to be adopted ranging in age from less than a year old to 21.
The race and ethnicity of children waiting to be adopted vary from State to State and City to City. However, the most recent adoption and foster care statistics from the U.S. Department of Health and Human Services, Administration for Children and Families Adoption and Foster Care Analysis Reporting System shows the majority of children waiting to be adopted are Caucasian (40 percent) or African American (28 percent). Children of Hispanic origin account for 22 percent of those waiting to be adopted.
How Adoption Changes a Child's Life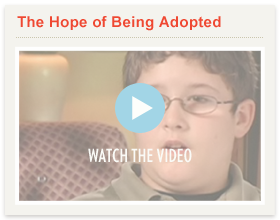 Being taken away and moved from placement to placement can make children in foster care feel like they can never count on anyone again.
Watch the video on the right and hear real children share their story of how adoption made the difference of a lifetime for them. It's a chapter from our film The Road to Adoption and Foster Care. You can also watch the entire film (Flash – 2:00 hr.) and find out more about how to adopt.
Spotlight on Older Children
Today there are more than 20,000 teens in US foster care looking for the love, support, and encouragement that families provide throughout their lives—not just until they turn 18.
Older youth who are adopted from foster care are more likely to finish high school, go to college, and be more emotionally secure than their peers who remain in, or age out of foster care without a permanent family. Yet many people question older youth's need to have permanent, loving families.
Search for Children
Explore our database with thousands of children in foster care available for adoption who need permanent, loving homes.
State Photolists
In addition to children photolisted on our website, you might find additional children available for adoption listed on websites hosted by States themselves and other organizations.

Featured Child
Name: Alayna
Age: 15
Location: Texas
Alayna, 15, is a creative and artistic teen who expresses herself in her poetry and music. A natural entertainer, Alyana likes to make people smile.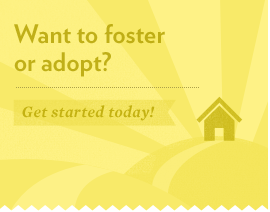 Featured Siblings
Name: Matthew , Jordan
Age: 15, 13
Location: Kansas
Matthew, 15, and Jordan, 13, would like to live in a small town with a family that has pets and horses. Matthew's favorite subject in school is English, Jordan prefers science and history.