Join the Conversation

Having a passion to help children in foster care means you're part of a large community, both online and offline, that's ready to take action in helping children in U.S. foster care find permanency today.

Below are different ways you can get involved and join the conversation that's happening across the country among families, concerned citizens, and child welfare professionals alike.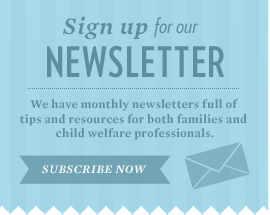 May 2013 Caseworker of the Month
Name: Tina Cawley
Location: Hyannis, Massachusetts
Tina Cawley, an adoption social worker for the Massachusetts Department of Children and Families in Hyannis, is our May Caseworker of the Month.