Join the Conversation

Having a passion to help children in foster care means you're part of a large community, both online and offline, that's ready to take action in helping children in U.S. foster care find permanency today.

Below are different ways you can get involved and join the conversation that's happening across the country among families, concerned citizens, and child welfare professionals alike.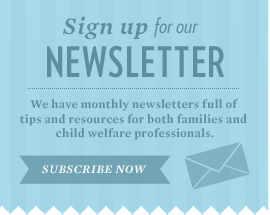 Outstanding Caseworker: Jessica Decker
Name: Jessica Decker
Location: Missouri
A decade into social work, Decker forms strong relationships with the families she works with -- like the South Carolina couple she recently matched with two Missouri teenagers.